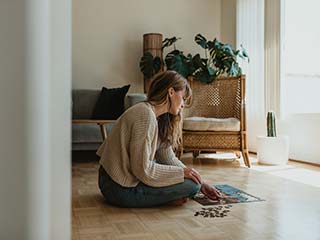 We are a locally owned and operated business providing high-quality services and excellent customer service in Texas. We only use state-of-the-art equipment and we're well versed in the latest cleaning techniques in order to make sure that we're able to exceed our customers' expectations every time.
State-of-the-Art Equipment
No matter the size of the job you need, we only use the most effective and modern cleaning equipment. Whether your ductwork is new or it was installed decades ago, our tools are capable of navigating through it and removing all debris, dust, dirt, and allergens. Our state-of-the-art equipment allows us to provide all of our customers with our exceptional services every time.
Our Service Experience
At Air Duct Cleaning Katy, TX we always aim to exceed all of our customers' expectations on each and every job. Our technicians work efficiently, professionally, and quickly from the moment they arrive in your home. They always pay close attention to detail and provide you with all the advice you need while taking careful note of your particular concerns.
Our Team
Each and every one of our cleaning technicians has been trained to become an expert at air duct cleaning for both residential and commercial buildings. With a combination of strict attention to detail and highly advanced cleaning equipment, each of our technicians brings expertise, quality, and thoroughness to every job.
Our Mission
We strive to provide all of our customers with a healthier indoor environment. We make this possible by eliminating debris, dust, and allergens from your air duct systems using the most modern techniques and tools available at the moment. Choose us for all of your air duct cleaning needs and we will be able to establish a close relationship that we hope will last for years.
Call us for:
Excellent customer service