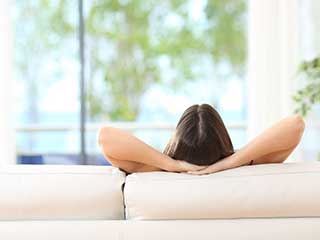 Did you know that the air inside your home can be more contaminated than the air outside? Apart from dust, your air pathways accumulate contaminants such as grime, pet dander, or even vermin. Fortunately, our team from Katy can handle all of your air duct cleaning needs and improve the indoor air quality of your home, thus benefiting the wellbeing of all residents and lowering your domestic bills.
Ventilation Duct Cleaning
Fresh air in your home is our priority. This is why we act solely in accordance with industry-leading standards. We will follow the latest hygiene and health and safety guidelines to rid your air ducts from dust, grime, debris, and any other unwanted contaminants. Our qualified technicians employ superior techniques and deal with the issues sensibly and with minimum disruption. However, what singles our company out from the rest in the market is the affordable rate we charge for all our services. Our approach is based on the highest quality standards and customer satisfaction.
Vent Replacement
When installed correctly, ventilation controls moisture levels in your homes, thus preventing mold and other fungi from infesting your living spaces. However, due to system failures or improper planning, they will occasionally need replacing. We stock a wide range of options to suit your budget and needs, with models coming in a number of colors and styles. We will replace all vents to give your home a uniform, balanced look.
Duct Replacement and Repairs
Sometimes, cleaning your ductwork won't suffice. If you notice the blower fan of your HVAC system straining to supply the poorly installed ducts with cool or heated air, you might be wasting energy and may be in need of a duct replacement. Moldy, dusty, and humid air in your home, alongside with a drop in comfort are other indicators that a replacement might be due. Luckily, our company is the leading expert in replacing and repairing damaged and poorly designed ductwork in the area. Call us today for professional and affordable services.